Regardless of where you are in the world, rental property is always a financially sound option. After all, more people now prefer to rent a house rather than purchase their own.
Not only is renting more affordable, but it is also a more convenient choice since renters won't have to worry about admin work. These are reasons enough for people to consider renting a cost-effective option if they have no set budget for a home purchase.
With that in mind, real estate investors need to increase the appeal of their rental properties to overcome fierce competition in the market. Like selling a product, how you present your rental property can make a lot of difference, profit-wise. A more attractive rental package will also ensure your property won't be in the market for long.
Whether it's a long-term rental or a vacation rental, here are six design ideas that can make your rental property more appealing to tenants: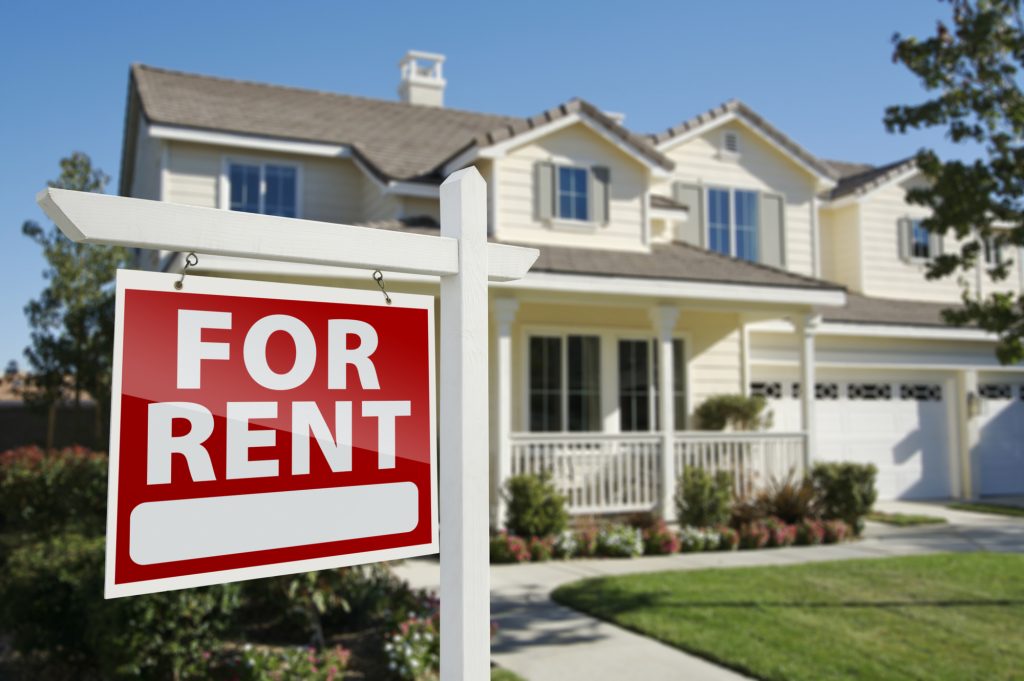 1 – Have sufficient yard lighting
One of the first things you must look into when enhancing your rental's appeal to tenants is its curb appeal. Since you will need to make an excellent and lasting first impression, you must make sure that prospective renters will see your property in a good light – both figuratively and literally.
No matter how beautiful your rental property yard is, potential tenants won't be able to appreciate it without sufficient lighting, especially along the yard and property entrance. Adding light also helps make a place look less gloomy.
2 – Revive the space with a fresh coat of paint
Another effective-yet-simple way to improve your property's appeal among potential renters is by applying a fresh coat of paint. This is particularly useful if you have an old apartment.
When refreshing paint, make sure that you choose colors that aren't too garish. Stick with those that have a universal appeal. The key is to keep it clean and simple.
Plus, repainting shouldn't be limited to your walls; instead, extend it towards your ceilings. Doing this can offer a different effect on the room. In fact, some techniques, like painting the ceiling a darker hue, can create an illusion of a larger room.
 3 – Make the bedroom inviting
Tenants tend to look at some rooms in the house more than others, and the bedroom tends to be one of their priorities. Since it would serve as a safe space for the tenant, you should make sure to make the bedroom more inviting.
According to Better Homes and Gardens, this can be achieved by using calming color palettes (e.g., light neutrals) that promote tranquility and rest. During the viewing, make sure that the room is set up in a way that people would immediately feel peaceful the moment they enter.
 4 – Improve kitchen amenities
Aside from the bedroom, tenants also consider the kitchen as one of the most important parts of a rental property. Since it is a popular common area much like the living room, many tenants seek kitchens that can accommodate entertaining guests and handle high traffic. This means that appliances would probably be your biggest selling point.
For most people, stainless steel appliances are quite appealing. But if that's not what is in your property, don't fret; you only need to make sure that the appliances have the same color palette. This should create a unified feel in the room.
 5 – Reconsider the floor
The decision on which flooring material is the best for your rental property is primarily determined using three key factors: design, price, and durability. It would also be better to decide on a flooring material based on a specific room you're redoing.
As mentioned earlier, the kitchen is one of the most important rooms you might need to renovate to boost the property's appeal to potential tenants. Some choices you have are tiles and terrazzo.
Tiles have various advantages, ranging from durability and longevity to ease of cleaning. Ceramic tiles are also quite impervious to scratches and come in a wide range of design and color choices that work well for any interior design. However, tiles can be quite slippery when wet and may crack when something heavy is dropped onto it.
Although tiles are the usual choice for the kitchen and bathroom, terrazzo floors are becoming a bigger hit for luxury investment properties.
Made from composite materials that consist of quartz, glass, marble, or granite chips, terrazzo can either be poured directly in place or precast before used on the floor or wall. It can also be bound using a polymeric binder for physical binding, a cementitious binder for chemical binding, or both.
When sealed, terrazzo floors can be highly resistant to moisture, making it an ideal choice for the walls and floors of the kitchen or bathroom. It can also retain warmth effectively and is ideal for underfloor heating, making it a viable flooring option for bedrooms and living rooms as well.
 6 – Stick to neutrals
Since you'll be renting out the place, it would also be best to stick to neutral colors. For most elements of your rental property, neutrals are the wiser choice since these hues appeal to most, if not all, people.
The idea is to make your property appealing for the masses. This means that hot pink kitchen cabinets or a lime green bathroom wall may be attractive for some people, but not the majority.
Instead, choose colors that are timeless and can cope with ever-changing trends in interior design, such as white, beige, grey, and cream. This neutral color scheme should extend to carpeting, lighting, tiles or hardwood floors, and even built-in cabinets.
If you choose neutrals, your rental property should look like a bare canvass, giving the tenant the opportunity to inject his or her personality on it. And that's a good thing, considering that neutrals can match just about any interior design trend that may emerge in the future.
Appeal to a bigger market
Rental property investment is a lucrative source of income, especially if you know how to make the apartment, condo, or house more appealing to the market. Help your property attract the bigger market with these design ideas to ensure a more bountiful return on your investment.
AUTHOR BIO
Ralph El Eid is the Business Development Manager at COLORTEK – Wall & Floor Fashion. EQUIPAINT is the franchise owner of COLORTEK in Dubai (U.A.E.) and Doha (Qatar); an international paints manufacturer specializing in the widest range of decorative paints and seamless concrete & resin flooring, with a unique showroom concept, and thus an ideal destination for homeowners, consultants, architects, interior designers and paint applicators.